10 hr 53 min ago
Long lines of traffic seen at some of Russia's land borders
From Tim Lister, Clare Sebastian, Uliana Pavlova and Anastasia Graham-Yooll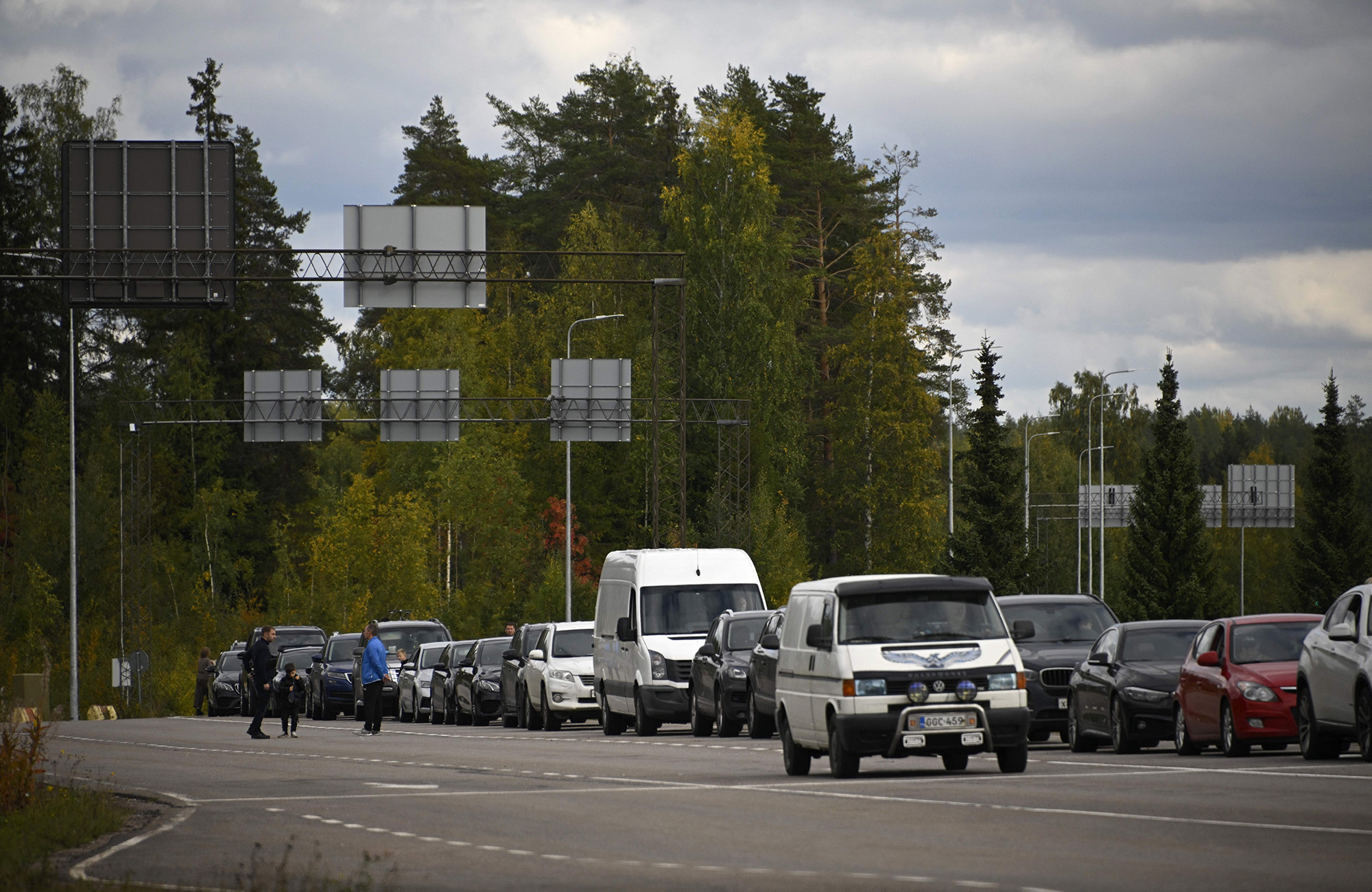 Social media video from Russia's land borders with several countries shows long lines of traffic trying to leave the country on the day after President Vladimir Putin announced a "partial mobilization."
There were queues at border crossings into Kazakhstan, Georgia and Mongolia. One video showed dozens of vehicles lining up at the Zemo Larsi/Verkhny Lars checkpoint on the Georgia-Russia border overnight Wednesday. That line appears to have grown longer Thursday. One video showed a long queue stretching into the mountains behind the crossing, with a man commenting that it was five to six kilometers long.
Another posted Thursday showed long lines at the Khaykhta crossing into Mongolia.
One man spoke over video recorded at the Troitsk crossing into Kazakhstan, where dozens of cars were lined up Thursday morning. "This is Troitsk, queues of trucks and passenger vehicles ... you can't see the start or the end of this queue ... everyone, everyone is fleeing Russia, all sorts."
A senior Kazakh official, Maulen Ashimbaev, had said Kazakhstan could not restrict the entry of Russian citizens into the country, Russian state news agency RIA Novosti reported earlier Thursday. But Ashimbaev, the speaker of the upper house of the Kazakh parliament, said that in order to obtain a residence permit, applicants must have a set of documents that comply with the law.
It is difficult to compare the current flow of traffic to the average in the absence of official data.
Flights from Russia to countries that do not require visas continue to be very busy and frequently sold out. A search on the Aviasales website showed there were no seats available on Moscow-Istanbul one-way economy flights until Sunday — with the lowest price almost $2,900.
Kremlin spokesperson Dmitry Peskov on Thursday dismissed reports of airports crowded with people trying to leave Russia following the announcement, calling it "exaggeration" and "fake news."
11 hr 14 min ago
Putin's "partial mobilization" is a "mistake," Macron tells CNN
French President Emmanuel Macron called Russian President Vladimir Putin's decision on "partial mobilization" of Russian citizens a "mistake."
Macron also said it was a missed opportunity to "go to a way towards peace."
"A few months ago Vladimir Putin conveys a message: 'I was aggressed by NATO, they triggered the situation and I just reacted.' Now, it's clear for everybody that the leader who decided to go to war, the leader who decided to escalate is President Putin," Macron said in an interview with CNN's Jake Tapper.
"And I have no rational explanation," he added, calling the invasion the "strategy of Germany intervention" and a "post-Covid-19 consequence" due to Putin's isolation during the pandemic.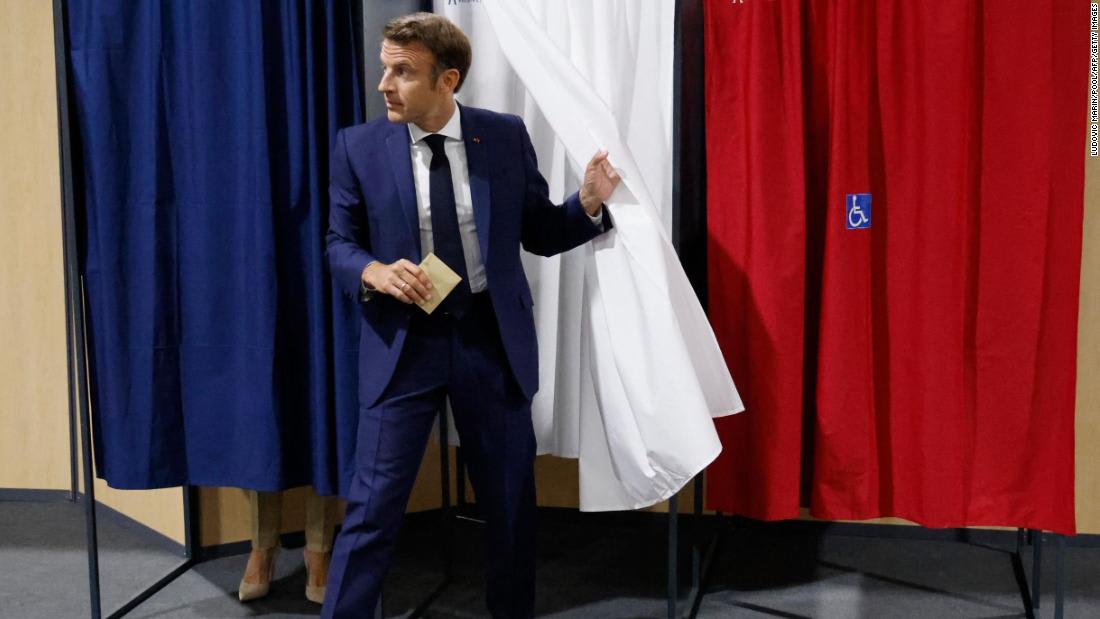 11 hr 32 min ago
Aeroflot says it will return money for air tickets to mobilized Russians
From Uliana Pavlova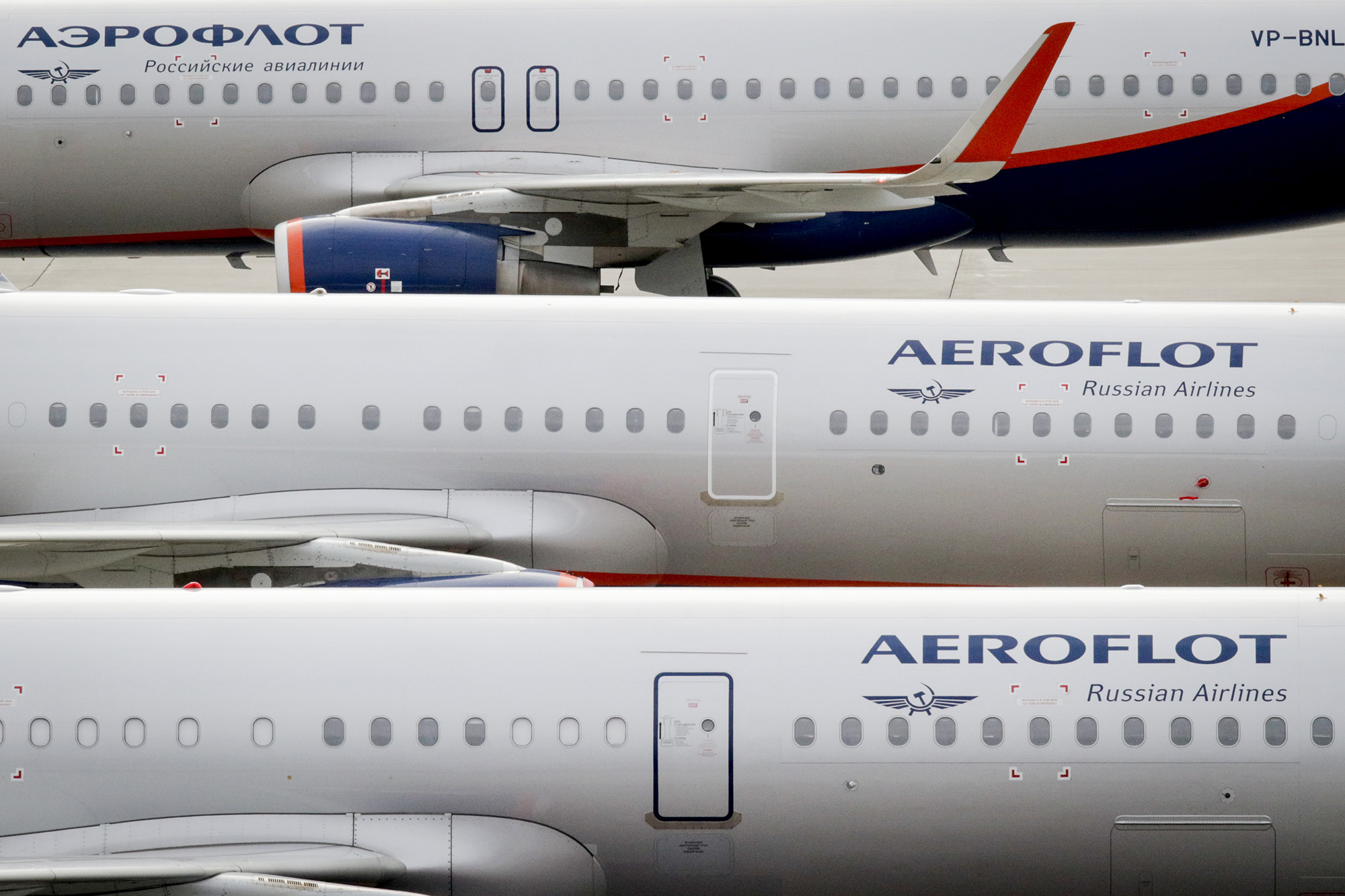 Russian state carrier Aeroflot announced on Thursday that it would return money for tickets purchased before Wednesday to those Russians who were mobilized.
"Citizens subject to conscription who purchased tickets before September 21, 2022 (inclusive) are entitled to an involuntary [outside the control of the customer] refund on the ticket," the company said in a statement.
"To do this, you must personally contact the place of purchase of the ticket and present any of the documents confirming the right to terminate the contract and receive a return of the funds," it said.
Flights leaving Russia sold out within hours of Russian President Vladimir Putin's announcement of partial mobilization on Wednesday, while costs for the few available tickets soared in price, according to Russian aggregator websites.
12 hr 25 min ago
It's mid-afternoon in Kyiv. Here's what you need to know
More than 1,300 anti-war demonstrators have been arrested across Russia following President Vladimir Putin's announcement of a partial mobilization Wednesday, according to OVD-Info, an independent protest monitoring group. Some detainees have been directly conscripted into the Russian military, OVD-Info spokeswoman Maria Kuznetsova told CNN.
Meanwhile, the UK government has confirmed the release of five British nationals who were freed alongside two US veterans, as more details of the Ukraine-Russia prisoner swap emerge.
Here are the latest headlines:
Prisoner swap: The UK government confirmed that five British nationals have been released as part of the prisoner swap between the Ukraine and Russia. Brokered by Saudi Arabia, the deal also saw nationals from the United States, Morocco, Sweden and Croatia leave detention by Russian-backed forces.
More than half of anti-war demonstrators are women: Over 1,300 anti-war protesters were detained in Russia Wednesday, according to the independent monitoring group OVD-Info. The watchdog said 51% of the publicly named detainees were women, with nine journalists and 33 minors also among those held.
Partial mobilization still a 'special military operation,' Kremlin insists: The protests followed President Vladimir Putin's announcement of a partial mobilization, with Kremlin spokesman Dmitry Peskov insisting Russia's actions in Ukraine remain a "special military operation" as opposed to a "war."
Kremlin denies reports of people crowding airports to leave Russia: Flight sales websites and Google trends have indicated a spike in people seeking to fly out of Russia following the partial mobilization announcement. On Thursday, Kremlin spokesman Dmitry Peskov called reports of citizens crowding airports to leave the country an "exaggeration" and "fake news."
International officials voice fears over Ukrainian nuclear facilities: Foreign ministers and senior officials from Europe, North America and South Korea expressed "grave concern" regarding threats to the safety of Ukrainian nuclear facilities. In a joint statement, the officials criticized Russia for their seizure of Ukraine's Zaporizhzhia Nuclear Power Plant, as well as their "sham referenda."
12 hr 36 min ago
"I am the happiest woman in the world," says wife of Azovstal fighter who was freed in prisoner swap
From Olga Voitovych in Kyiv and Mick Krever in London
Wives of some of the scores of Ukrainian fighters released by Russia in a prisoner swap have described to CNN the disbelief and joy of hearing their loved ones had been released.
Alina Volovyk, speaking with CNN via WhatsApp, described getting a phone call from a man she did not recognize at first as her husband, Artem Volovyk, a Ukrainian Marine who fought at the Azovstal Steel Plant earlier this year, before all of Mariupol was captured by Russian forces.
"At first, I didn't understand what was going on and where he was," Alina Volovyk recalled. "But he said, 'Honey, I'm already in Ukraine! There was a swap.'"
"I just started screaming, my hands were shaking," she said. "Now I am the happiest woman in the world."
Russia on Wednesday released 215 people from its custody, including some foreign nationals who had been fighting for Ukraine. In exchange, Ukraine released 55 people, as well as Viktor Medvedchuk, a pro-Russian Ukrainian politician and oligarch, whose daughter is goddaughter to Vladimir Putin.
Among the 215 people released by Russia were "188 heroes of Azovstal and Mariupol," Ukrainian President Volodymyr Zelensky said overnight.
The release of the Azovstal and Mariupol fighters is a major coup for Ukrainian morale, given the huge role the defense of Mariupol played in the Ukrainian psyche early in the war.
This is the largest single release of fighters from Mariupol. In a June prisoner swap, Russia released 144 soldiers, among whom 95 had defended the Azovstal plant.
Ruslana Volynska, whose husband Serhii "Volyna" Volynskyi, was acting commander of the 36th Separate Marine Brigade, told CNN via text message that she found out about the swap on the Internet.
"Later Serhii called himself, and I heard him. It was boundless joy, shock, happiness! All emotions were mixed! I cried with happiness, and could not believe that this day had come," she said.
An advisor to Mariupol's Ukrainian mayor, Petro Andriushchenko, who was forced to leave his city as Russia advanced, said on Telegram that Mariupol "rejoices the return of its Heroes to Ukrainian soil. Even in the occupation!"
"I still can't believe it," Alina Volovyk told CNN. "It seems to me that this is a dream and I will wake up soon. I couldn't sleep until 5 a.m., because I was overwhelmed with emotions."
"Only two hours ago, when I was doing some shopping, I realized that my husband was at home and started to cry. The only thing I want now is to hug him as soon as possible," she added.
12 hr 59 min ago
Putin's partial mobilization only strengthens support for Ukraine in Berlin, German defense minister says
From CNN's Nadine Schmidt
Russia's "partial mobilization" and planned referendums in occupied parts of Ukraine will not deter Germany's military support for Ukraine, the country's Defense Minister Christine Lambrecht announced Thursday.
"Rather, this reaction from Putin to Ukraine's successes spurs us on to continue to support Ukraine and send this clear signal," Lambrecht told reporters in Berlin following a meeting with her French counterpart.
"We see that Ukraine has achieved great successes," she said, highlighting the support it received from Germany and France.
We see how Russia reacts to these successes — in a desperate manner."
Lambrecht also said the announced referendums by Kremlin-backed officials in Ukraine ''will have no impact on us," noting they will not change the level of support Ukraine will receive from Germany.
French Defense Minister Sebastien Lecornu said France will also continue its support for Ukraine in terms of arms and training, adding that France needed cooperation within NATO to do so.
13 hr 21 min ago
Five British nationals released as part of Ukraine prisoner swap, UK government confirms
From CNN's Mick Krever and Arnaud Siad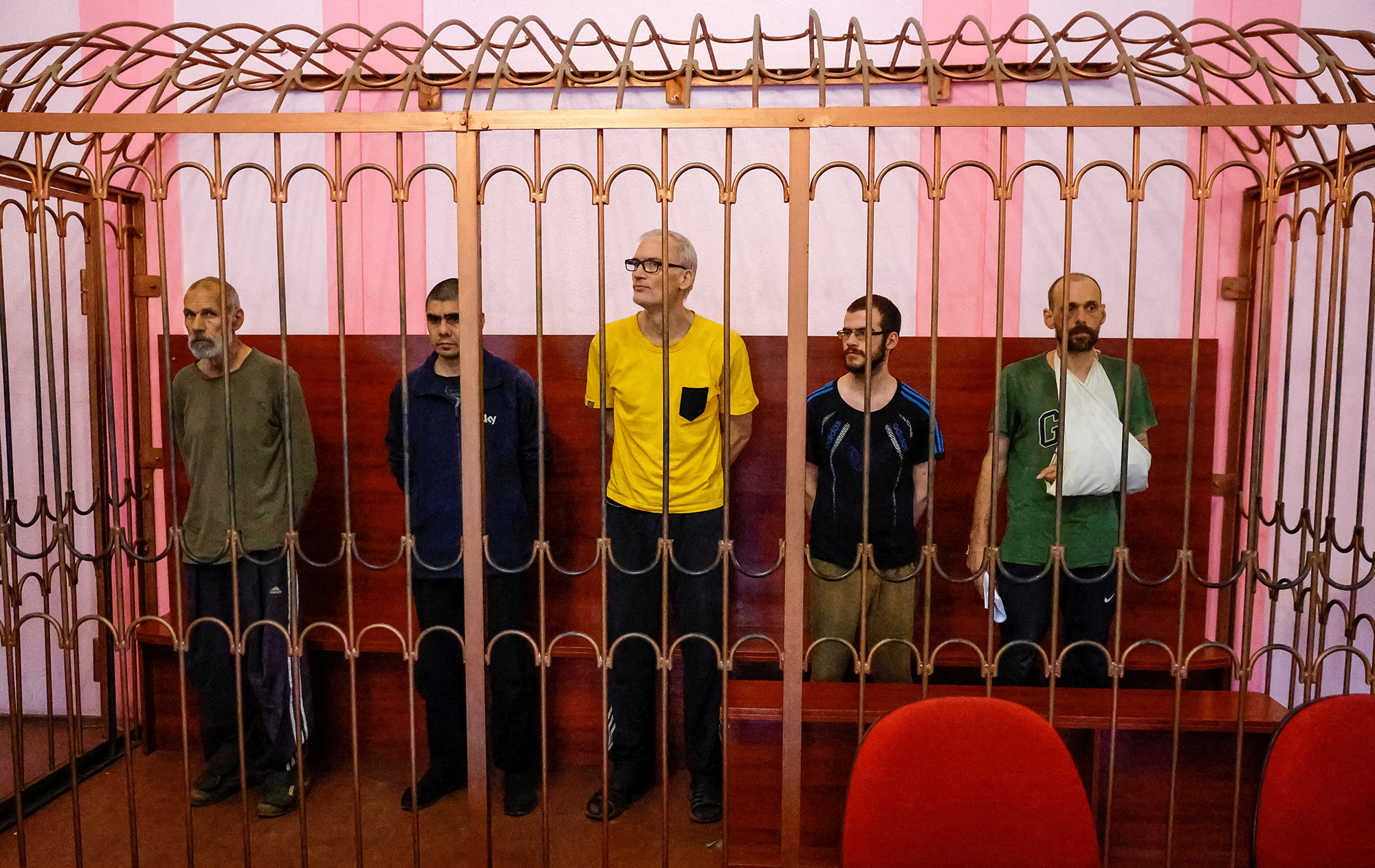 Five British nationals have been released as part of a prisoner swap between Ukraine and Russia, the UK government confirmed on Thursday.
Aiden Aslin, Shaun Pinner, John Harding, Dylan Healy and Andrew Hill have all been released, according to the government.
Two American veterans and three further nationals from Morocco, Sweden, and Croatia have also been released as part of a deal brokered by Saudi Arabia.
All five citizens are "back safely in the UK", non-profit organization the Presidium Network -- which has been supporting Healy's family -- told the BBC Thursday.
The Presidium Network's co-founder Dominik Byrne added that the released Brits -- captured while fighting alongside Ukrainian forces -- were "looking forward to normality with their families after this horrific ordeal."
The UK government has not yet confirmed the process that brokered the group's release, the report from the BBC added.
The confirmation follows British Prime Minister Liz Truss announcement of the group's release on Wednesday.
"Hugely welcome news that five British nationals held by Russian-backed proxies in eastern Ukraine are being safely returned, ending months of uncertainty and suffering for them and their families," she said in a tweet.
Truss thanked Ukrainian President Volodymyr Zelensky for "for his efforts to secure the release of detainees" and Saudi Arabia for its "assistance."
Read more here: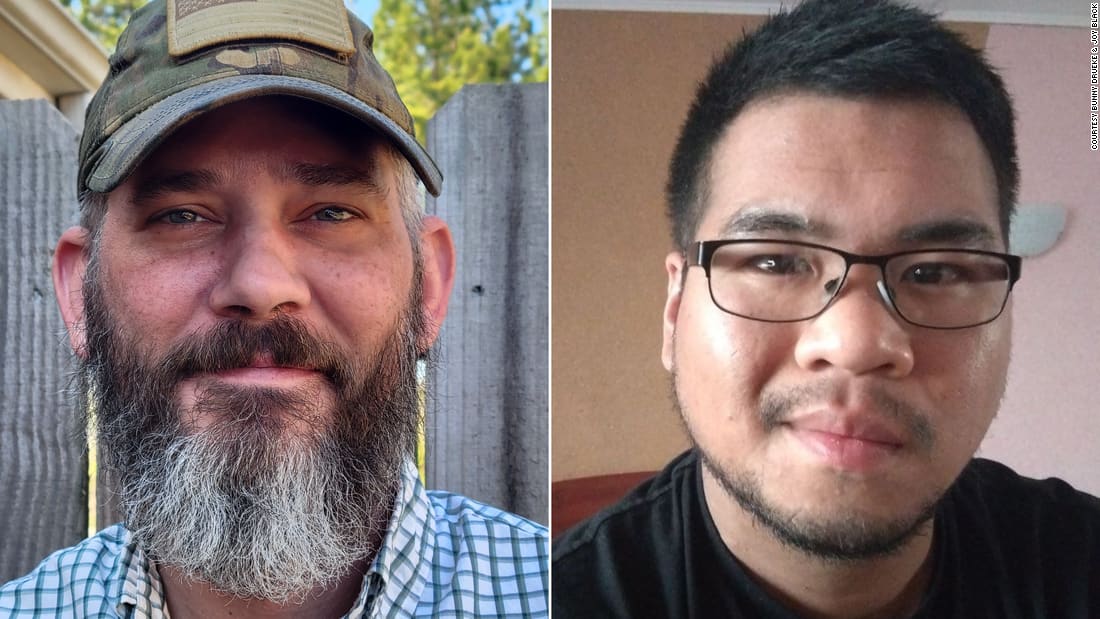 13 hr 32 min ago
Kremlin insists Russia's actions in Ukraine are still "special military operation"
From CNN's Anna Chernova
Russia continues to call its actions in Ukraine a "special military operation" following the announcement of partial mobilization, Kremlin spokesman Dmitry Peskov said Thursday.
When asked by CNN during a daily call with journalists whether the actions carried out by Russia in Ukraine should be referred to as a "special military operation" or a "war" in view of the partial mobilization announced by President Vladimir Putin on Wednesday, Peskov said, "No, this is a special military operation."
When asked whether, in this sense, the status of hostilities has changed, Peskov said, "No, it hasn't."
13 hr 36 min ago
Russian decree appears to allow for wider mobilization
From CNN's Mick Krever. Translation by Irina Morgan.
The decree signed on Wednesday by Russian President Vladimir Putin appears to allow for wider mobilization than he suggested in his Wednesday morning speech.
"We are talking about partial mobilization," President Putin said on Wednesday in his televised address. "In other words, only military reservists, primarily those who served in the armed forces and have specific military occupational specialties and corresponding experience, will be called up."
Defense Minister Sergei Shoigu, too, said that "there is no question of any mobilization of university students and there will be none under no circumstances."
The first paragraph of the decree signed by President Putin talks about a "partial mobilization."
But it does not define those eligible as narrowly as Russia's leader did in his address. Instead, it says that the only people to which it does not apply are those who are ineligible because of age, sickness, or imprisonment.
In paragraph two, it says that the president has decided "to call up citizens of the Russian Federation for military service by mobilization into the Armed Forces of the Russian Federation. Citizens of the Russian Federation called up for military service under mobilization shall have the status of enlisted military personnel performing military service in the Armed Forces of the Russian Federation on a contractual basis."
Ekaterina Schulmann, a Russian political scientist and associate fellow at Chatham House, said on Telegram that while the decree "describes the mobilization as partial," it "sets no parameters of this partiality, either territorial or categoric."
"According to this text, anyone can be called up except for those working in the military-industrial complex who are exempt for the period of their employment. The fact that the mobilization applies only to reservists or those with some particularly necessary skills is mentioned in the address, but not in the decree," she said.
Russian human rights lawyer Pavel Chikov, also on Telegram, said that the decree sets out mobilization "in the broadest terms."
"The president is leaving it at the Defense Minister's discretion. So in fact it is the Russian Defense Ministry that will decide who will be sent to war, from where and in what numbers."